We LOVE our little animal friends! We appreciate everything from the fluffy and feathered to the slithery and scaly. Our pets are a crucial part of our business; if it weren't for our favorite fluffy coworkers, we wouldn't be where we are today!
This love for our silly animal friends is one of the many reasons we enjoy working with pet businesses. Pet services and pet products are essential to pet owners everywhere, and we have great affection for those who put their heart and soul into providing those products and services to pet parents like ourselves! 
That's why we worked with our favorite fluffy coworkers to assemble our SizzleForce guide to pet business marketing! Without further ado, here are seven steps to implement in your marketing plan right now!
Trying to market your pet business but need help figuring out where to start? 
Know Your Target Audience
If there's one thing little Eliza knows, it's her audience! When we saw this pic of one of our favorite co-workers, we couldn't help but "AWWW" out loud. 
Pet parents are as diverse and unique as the animals they've grown to love.  You've got rural pet owners who have working dogs and pest-control cats. They may also have livestock and raise horses. Their needs and expectations for pet care are VERY different from pet parents with animals who live mostly inside! And then you have those who have aquariums and terrariums – raising fish, reptiles, and amphibians is a very different and complicated process. 
With such a wide array of pet owners in the world, it is vital to become crystal clear on what kind of pet owners your marketing should be speaking to.
Social Media Was MADE for Pets!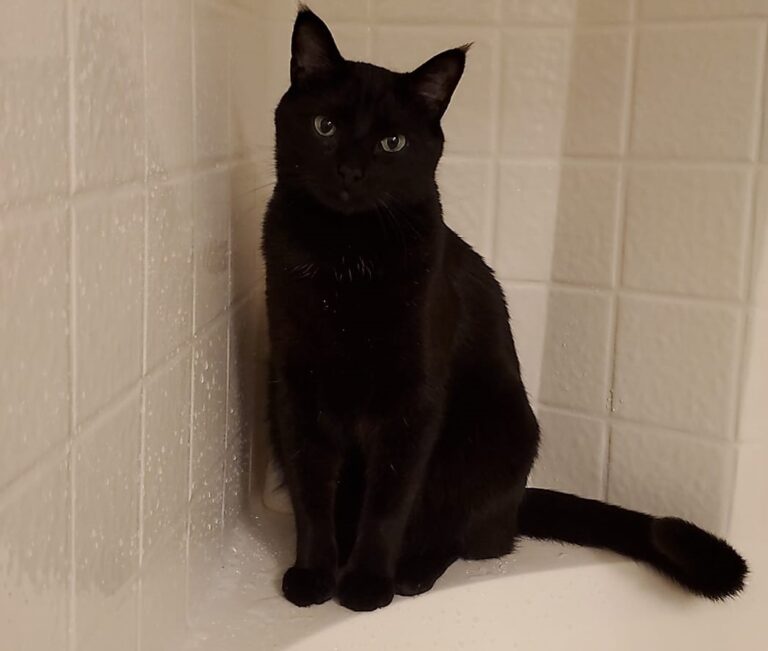 Leto, a sweet little bean obsessed with hoarding chicken nuggets, once got 200 likes in a Facebook group called "Peets in Da Eats" within one hour of posting. That's because social media and social media groups are pet havens! 
Whether selling pet accessories, a dog grooming business, or a pop-up shop for a pet lifestyle brand, you've got a massive advantage. Last year, we wrote a blog on the most liked TikToks of all time, and one of those was just a cat poking its head into a paper bag. (And rightly so. We watched it like 50 times.)
People love seeing pictures of pets! Make the most of your social media accounts by including behind-the-scenes looks at your business, authority-building posts that show why you're the expert in your field, and even provide advice and tips for pet care. It's a great way to bring attention to your product or service and stand out!
Re-Vamp Your Website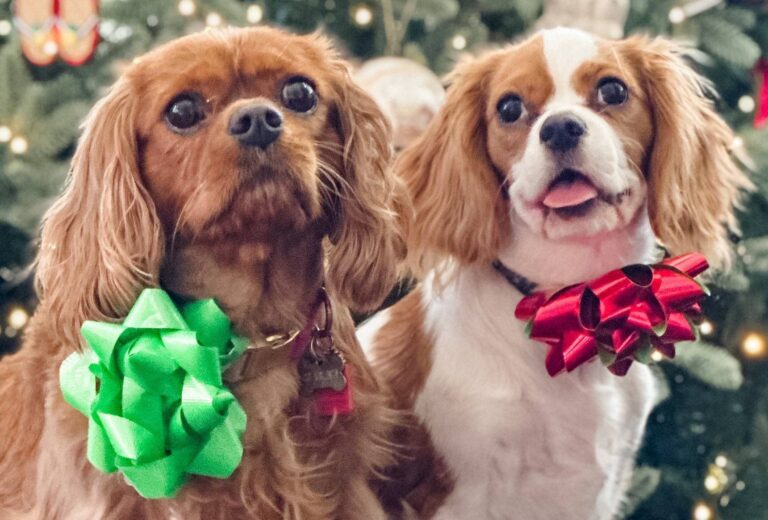 Sometimes, you just need to put a shiny bow on something to give it that extra va-voom! Lucy and Molly know this to be true, so they're totally rocking these bows in this delightful Christmas picture!
You may or may not be surprised that many businesses neglect their website. But in BTC marketing, especially landing pages for eCommerce websites, your website is often your client's first impression of your business! A robust landing page should have a clean, crisp copy that communicates your product/service, strong SEO, and up-to-date design elements. 
Neglecting any of these areas can have severe consequences for your conversion rate.
Pop-Up Shops!
Ripley may be a short little princess with two orange brain cells, but don't let her exterior fool you! She's a smart and savvy business cat who knows exactly how long to paw at the wall in the morning to get her wet food. This strong business sense is why she is so invested in Pop-Up shops as a successful marketing strategy for pet businesses! 
Pop-Up shops are one of our favorite ways for small businesses to market themselves. If you've got a physical product or are looking for a way to support a service-based business, pop-up shops are one of the best ways to market your business while earning money! We can go on and on about pop-up shops. As a matter of fact, we did!
Educate, Inform, and Inspire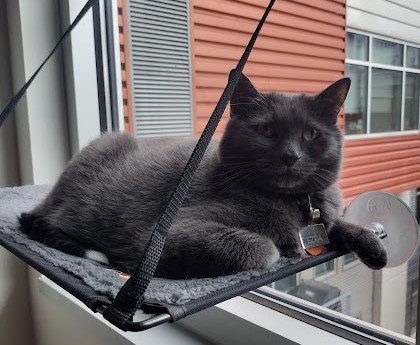 Ezra LOVES educating people. In this photo, he's teaching us the importance of relaxation and getting plenty of vitamin D. Thanks Ezra!
Not all marketing is about driving sales; creating content that educates, informs, and inspires can build a fan base who loves your product and you! Because we specialize in digital marketing and content creation, we LOVE finding ways to educate, inform and inspire.
For pet businesses, there is a myriad of ways to do this. Starting a pet blog is one great example. You can create lead magnets with valuable information that potential clients will LOVE to have and utilize email campaigns to do the same. Starting a youtube channel that showcases your expertise and even offering local and online lessons are also great ways to do this.
If you're not tracking it, did it even happen?
Monte is what we like to call an expert at tracking things! He tracks pawprints around the house, so he knows, more than anyone, that if you can't keep track of your strategy, you'll have a harder time finding success.
This tip is one of the most important we can provide: it's not enough to simply throw content at the wall and see what sticks! You have to make sure you're tracking your performance. This could be checking engagement on social media content or determining if your emails are going through, to measure success, you have to make sure you're measuring!
There's another side to this as well. Most marketing strategies will take time to succeed, so don't be discouraged if a post or a blog doesn't immediately become an internet sensation. Engage the scientific part of your brain as well as the creative!
Don't be afraid to ask for help!
Ruby is one of our newest team members! She was a rescue, so she knows how important it is to ask for help when needed. Here she is, asking for belly rubs! She can't rub her own belly, after all. 
Marketing your business isn't easy! It takes time, energy, and effort. Developing, tracking, and implementing changes to content isn't something that can be done automatically. And as social media sites and Google are constantly updating their algorithms, what put you on the map one month may suddenly leave you high and dry the next. 
That's why many companies hire marketing teams to develop their content. Some work on a project-by-project basis and others provide long-term CMO  services.  Develop step-by-step marketing strategies customized to fit your business, brand, and customers.
Where can you find a fractional CMO or a marketing team to handle your next project? Well, it just so happens that we're one of those!
SizzleForce Marketing is a team of digital marketing professionals who are EXPERTS at working with pet businesses! If you're a business owner who's feeling overwhelmed, don't hesitate. Schedule your Complimentary Get-To-Know-You Call today!
The experts at SizzleForce Marketing offer a variety of services. From content strategy to website copy to building brands, we've helped companies like yours position themselves as the best services and products in their niche. Learn more about SizzleForce Marketing's Services.