Be Seen.
Be Known.
Be Absolutely
We develop and execute digital marketing solutions for mission-driven, scaling companies.
(Say hello to the marketing support you've been looking for.)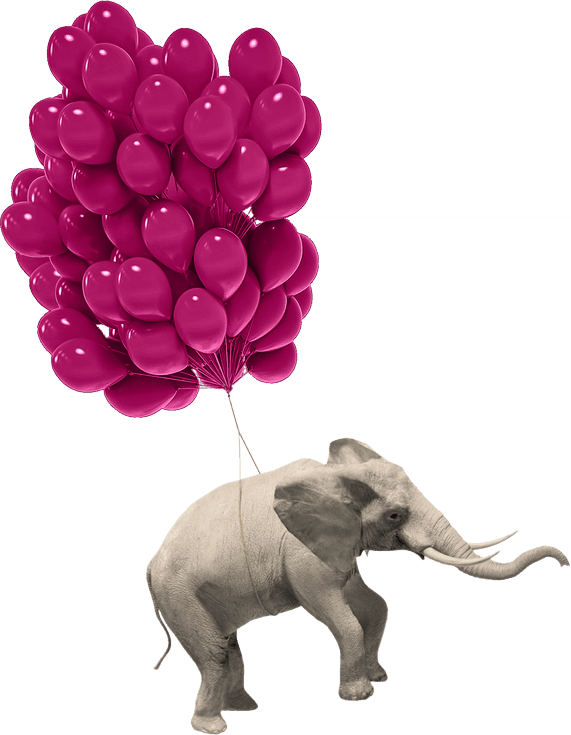 Make Smarter Marketing Decisions
There are a million things you COULD do to market your small business.
Do you know what you SHOULD do? Take this quiz to find out.
Strategic Planning
Establish direction. Identify priorities. Set goals.
Direct Response Copywriting
Attract attention. Educate readers. Inspire action.
Content Marketing
Influence attitudes, beliefs, and behaviors.
Social Media Marketing
Increase brand awareness. Create coversations.
Choose From Three Levels Of Marketing Support
Get all of your digital marketing to-do's done with pro help in SizzleForce Marketing Academy, the smartest and most cost-efficient way to have our team teach you how to get noticed, build trust and attract more clients, one sizzling step at a time.
Small business owners and/or staff members of scaling companies who are eager to learn how to plan and execute powerful marketing campaigns 
Starting at:  $199 per month
2. Hire Our Team For A Day
Get-It-Done Days allow you to cut in line and get our undivided attention, all stinkin' day. This is the fastest path to building a winning marketing strategy and getting the implementation support you need to increase visibility, strengthen credibility, and maximize profitability.
Startups and established companies who are pivoting and/or introducing new products/services and in need of short-term, private support
Starting at:  $7,500 per day
3. Get Long-Term Marketing Support
Save your sanity and use your time to do what you do best while we operate as your virtual CMO and marketing implementation team. From strategic planning to copywriting, social media support and more, we'll do what needs to be done to build your success story.
Scaling companies who want long-term digital marketing support from seasoned pros and an impressive return on investment.
Starting at:  $60,000 per year
Since 1995, we've created marketing solutions for thousands of companies across countless industries including education, e-commerce, healthcare, finance, construction, retail, and so many more.
Hi! I'm Stephanie Nivinskus, Founder and CEO of SizzleForce Marketing. 
Our work has been used by Starbucks, The NFL, Quiksilver, and thousands of smaller companies around the world.
As we began to scale our company, we recognized our sweet spot is working with mission-driven companies who are doing the same. 
There is something very powerful about supporting the marketing efforts of people who share our passion to truly make a difference in the world, while making a really good living and providing opportunities for others to do the same. 
I'm honored to say we've had the privilege of doing this for more companies than I can count. Now, we'd like to do it for you.
As Certified Partners of Digital Marketer, one of the world's largest marketing training and research centers, we're part of an international network of agency owners who share what's working now in every aspect of digital marketing on a daily basis. As our client, you'll benefit from this partnership because, in addition to bringing our 25+ years of marketing expertise to the table, we'll also bring the strategies, tools, insights, and digital marketing solutions of the world's most respected and successful marketers.
We're also proud to be certified by the WOSB (Women-Owned Small Business) federal contracting program and WBENC (the Women's Business Enterprise National Council), the largest certifier of women-owned businesses in the United States.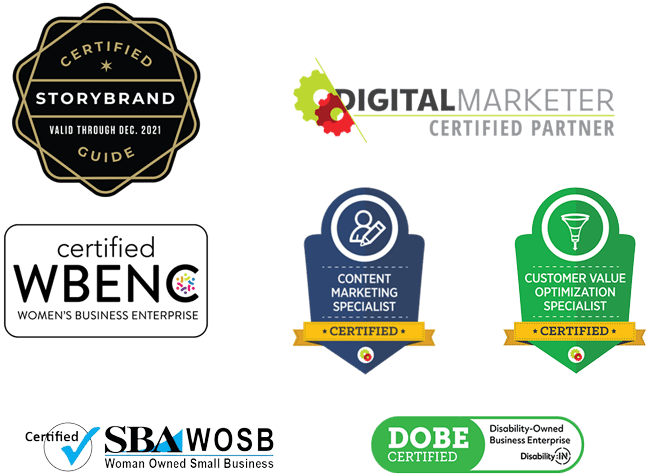 One pillar of modern marketing is emailing prospects, but you won't get anywhere if your sales emails and cold email subject lines aren't up to par. Subject lines are your first impression. Your chance
Read More »
A marketing campaign that isn't performing can feel incredibly frustrating. But to fix it, you have to start somewhere. That can be harder than it sounds.  Or, it can be easier. Because over the
Read More »
I've never been one to shy away from an opportunity to entertain someone. I love making others laugh and distracting them from the weight of their troubles even if only for a little while.
Read More »