What is a Pop-Up Shop?
A pop-up shop is a fun name for what is essentially a short-term lease/retail investment. Traditionally, brick-and-mortar stores are long-term rentals, with the idea being that you intend to stay in business for as long as possible. 
Temporary shared retail spaces have been around for centuries (farmers markets, some antique shops, and sales booths at conventions are some examples of this), but pop-up shops have taken this ancient tradition and turned it into an elegant new solution for small-business owners and major corporations alike.
Why Are Pop-Up Shops All the Rage?
Because they work! They're a shopping experience, a marketing event, and a short-term retail investment all in one. They provide a solution to the difficulty many business owners face when creating an in-person shopping experience. From pop stars to well-known brands, pop-up shops are creating a buzz.  So with that in mind, we decided to share with you some tips on how to open a pop-up shop of your own!
How to Set Up a Pop-Up Shop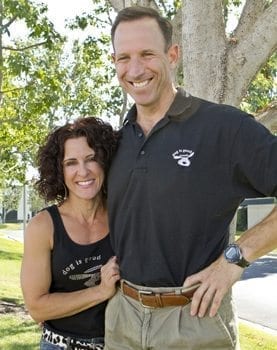 Dog Is Good is a lifestyle retail brand dedicated to creating and providing products that dog lovers will love. They started as a pop-up shop and offer opportunities for business owners looking to run their own Dog is Good pop-up shop. We sat down with Gila Kurtz and asked her for her advice on starting a successful pop-up shop, and she kindly shared her expertise! 
First Things First: Is Your Industry A Good Fit?
This question is a big one to ask yourself before you move forward. Gila took some time and broke down the details for us.
"Service-based businesses are great for doing pop-ups. I'm very pet-specific. In the pet industry, there are vets, groomers, pet sitters, trainers, etc. If they go to an event, they don't have anything in their booth but information and a little demonstration. They don't have products that serve as attention grabbers. If they work with a business and make themselves a pop-up shop, they're making sales while promoting and marketing their services."
She went on to explain that this isn't exclusive to pet-industry businesses either. "Let's say you're a massage therapist. What if you also had some tea products or essential oils, products that are in line with the kind of customer you prefer to attract? The same is true for stylists, they can sell haircare products while also promoting their hair services." 
And pop-up shops aren't just a quick way for small businesses to market themselves and make a profit. "Big companies do pop-up shops. They'll rent temporary retail spaces." As Halloween fanatics, our minds immediately jumped to Spirit Halloween as she said this. 
So, is your industry a good fit? Probably! If you move on to our next question…
What experience do you want to create?
Like any business, finding your idea is essential. Gila gave a perfect example of how a strong concept is the foundation of any good business:
"I think the most important thing is getting super clear on what you want it to look like. I don't mean physically look like – I mean what your vision is. What is the experience that you want you customer to have….  Our brand is emotionally-driven. We're sharing things with dog lovers that speak to who they are, and the lifestyle products we create can evoke emotional responses." 
Once you know what you're selling, the question to ask yourself is….
Where will you set up?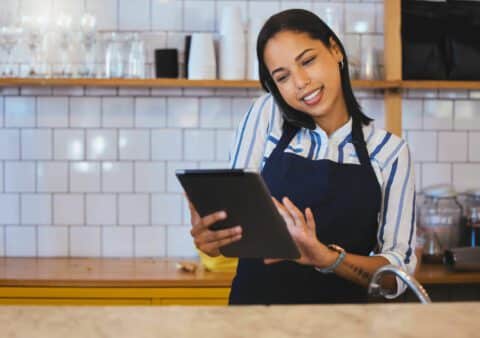 Once you have your big idea, Gila's next suggested move is to find your space. "Where is the best location for this? Semi-permanent or a mobile system right from the get-go? ….You can do events (the easiest entry point) or even pop up in existing retail stores." 
Different spaces have pros and cons; depending on your industry, each space you consider may affect your sales differently. Foot traffic and scale are obvious things to consider, but you should also think about who is in the area where you're looking to set up shop. Gila even mentioned that some people are going as far as to rent shipping containers that they set up as stores on vacant lots (with the owners' approval, of course). It seems the limit to where and how you can set up a pop-up really lies in budget, law, and imagination.
How will you market your business?
Like with any business, it doesn't matter if you have the best product known to man…if you don't tell anyone about it, they may never discover it. Gila made some great points about this topic as she brought it up as a critical step to starting your pop-up shop. "How am I going to market this business and generate sales so that I have cash flow?"  
She also emphasized that a pop-up shop can serve as a marketing strategy on its own. "You're not just there to set up, sell and go home. You're there to cultivate future business, network, and acquire long-term customers. You have to be able to keep those systems in place – pop-up stores are like an event."
This is what sets pop-up shops apart from your local farmers market. If done correctly, they should be as much a marketing event as they are a retail experience. 
Is scaling in your future?
Dog is Good exploded after just 3 days at an event, and Gila had a friend who was there to see it. "As my friend watched this literal buying frenzy over a 3-day event, she decided she wanted to do this in Virginia and started her pop-up shop. Because she and her husband traveled, people would see them, and I would get phone calls asking if they could [do the same]."
Gila's business has expanded exponentially since she started, and it's still growing. "You want to have a strategic plan." She emphasized. And she's right – as in any kind of business, it seems, not having a strategic plan can mean the difference between failing and thriving.
Getting started with Gila…
Gila doesn't just run Dog Is Good; she helps business owners start their own pop-up shops. 
"After the 8th phone call in about 2 weeks – it occurred to me that we could really be helping people in a much bigger way if we created an actual program and a structure around that. My favorite part of what we do here is helping entrepreneurial people who have a passion and love for dogs who want to create a business that works with their hours, and they can do pop-ups everywhere."
If you'd like to learn more about Dog is Good, you can check out their website here. 
Looking for ways to market your business?
We've got you covered. Whether you're a pop-up shop looking to expand and grow your business, or a fully-remote service-based company, SizzleForce Marketing would love to hear from you! Schedule a call today!