Have you seen the most liked TikTok video of all time? There's a high likelihood that you have! It's a lip-sync video of Bella Poarch bobbing her head to "M To The B' by Millie B. The video is only a few seconds long. Despite how simple it is, it has 57.7 million likes.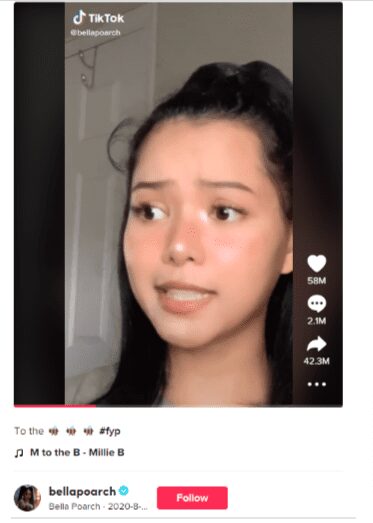 When TikTok was first introduced, some might have considered it to be a Vine look-alike. Some people even thought that its destiny was to die, only to be relieved through YouTube compilations. It was easy to underestimate the impact this app would have on popular culture. Now years later, while several other social networks exist to reflect pop culture, TikTok has become a driving force behind it. 
And, in a lot of ways, TikTok is kinda like marketing. It can seem intimidating. The mysterious algorithms that get people to not only notice your brand, but fall in love with it, can take some time to understand. 
Much like on TikTok, you might find yourself asking–can your company possibly stand out amidst a strange landscape of freckle filters, lip-syncs, and soundbites? 
Well, the cool kids here at Sizzleforce Marketing took the time to unpack some of the most liked videos and creators on TikTok, and today we're going to discuss what marketers can learn from them.
Sweet Simple Serotonin
Khabane Lame has built an entire career on this by creating his TikTok –which consists entirely of original sketches and responses to viral videos. By creating clown-ish content that is reminiscent of the three stooges or old cartoons, Khabane has become the most followed creator on TikTok. 

And marketers should take note. Messaging that connects with your audience and leaves them feeling better than you left them is a powerful thing. Who can't help but stop to watch a video that makes them smile? 
Sometimes allowing yourself to be silly can humanize your company, too. While buttoned-up corporate tones are appropriate for some businesses, people are drawn to those who aren't afraid to laugh at themselves. This can be applied to your social media pages and your overall company culture. Show your goofy and very human side–and give people something to smile about! 
Playing on Trends
Anyone who has been on any social media page in the last ten years is no stranger to trends. It might be using Billie Eilish's "Bad Guy" to show off your make-up and video editing skills, using the Time Warp Scan filter to distort your face, or even just showing your followers how to peel a banana. There is no end to the TikTok trend list!
Some people believe following a trend can be akin to selling yourself short. However, Franek Bielack proves that you can respond to a trend while being true to your style of content creation. He responds to popular videos and trends with his artistic interpretation of them. His most popular video has 50.3 million likes and 282 million views!
Another example of someone who uses trends to grow his following is Nick Luciano. Nick's most popular video is a lip-sync to a song called SugarCrash. His lip-sync depicts him sitting in front of a mountain. This alongside his understated lip-sync immediately set him apart from others following the same trend. As a result, the video ended up getting 48.9 million likes. 
As creatives, we can sometimes feel as though following a trend is putting a damper on our ability to be original. However, that kind of thinking is limiting in itself! Trends can be an excellent source of inspiration and give our creativity a kickstart. It also allows your content to be seen by anyone who is following the trend. 
So keep on top of the trends in your niche–and see how you can take them and make them your own in everything from your Facebook ads to your email marketing! 
Building a Brand
Addison Rae is the 4th most followed person on TikTok. She has 88.2 million followers and every TikTok she has posted this month has well over five million views. She began her career posting dancing videos on TikTok in 2019. She made a viral TikTok showing her dancing with her mom and with this video, her fan base grew exponentially.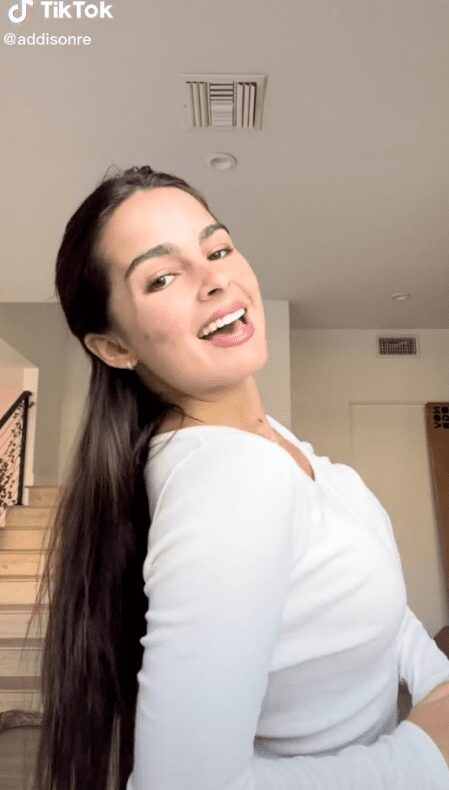 If you go to her page right now, you'll see that her videos consist of a combination of dancing, makeup, health, and lifestyle videos. Addison is unapologetically comfortable in her skin and her content both displays this comfort and explains it.  
Addison discovered and carved out her niche. She built a brand from the ground up and is now benefiting from this. In many ways, she is a great example of how every piece of content you create can and should tell a story.
Expensive Isn't Always Better
People have gone to great lengths to create something viral. One YouTuber, for example, deliberately crashed a plane to use the footage in a video. Not a great idea. Especially not when we know that you don't have to crash a plane, spend thousands of dollars on a set, or even wear your most expensive clothing to go viral. 
And the same thing goes for your marketing! 
Take British Promise Cats, for example: an account that specializes in cute cat videos, made one of the most viral TikToks of all time. How did they do it (especially considering the bajillions of cat videos they had to compete with)? They put a camera in a bag and waited for the cat to come. We get to sit back and watch while a little cat's paw bats at the camera before his little face looks inside to investigate its contents. Simple, effective, and brilliant. We could watch it 50 times in a row and never be sick of it!
This also brings us back to Bella Poarch. Everything about the video of Bella lipsyncing "M to the B" is low energy. We only see her face, her expressions are somehow simultaneously exaggerated and understated, there is a bandaid on her chin and a door in the background. When watching, you get the feeling she just picked up her phone and did this on a whim. Despite this, it is the most liked video on TikTok of all time.
This just goes to show that you don't have to break the bank to create valuable (or viral!) content. Sometimes all it takes is a little creativity. 
The Right Formula
So what do you think? Are you ready to take the next step in your marketing journey? If you've already got a plan in place, you're ahead of the curve. However, if you don't have a plan, you may be wondering "where can I even start?" 
Do you know the current trends in your market?
Do you have a brand?
Do you have resources?
There's no need to panic if the answer to any or even all of the questions above is no. We've got a great place to start! Check out our quiz designed to help you understand what your priorities should be when developing your marketing plan!