Ah, branding. There's nothing quite so exciting and delightful as discovering your brand! Well, for some. For others, it's a daunting and impossible task. 
QUICKLY – Come up with three different words that describe you, your company, your employees, your products and services, and your company's beliefs! No, you don't get more than three words. Oh, and it has to appeal to your audience. You do know your audience, right? That's like, half the battle. 
Ok so, maybe it's not always fun trying to build a brand voice. Actually, it can be quite a daunting task as you and your team may have an excellent idea of what your brand is but may be unsure of how to describe it.  Luckily for you, SizzleForce marketing is a team of branding experts and we've put together a stellar guide to help you discover your brand. 
Trying to figure out your brand, but don't know where to start?
Look to other brands for inspiration!
Now, we know what you're thinking. "But won't that just lead to us being a copycat?" Not if you do it right, friends. By analyzing brands that speak to you on a personal level, you can identify what sets them apart from the competition and incorporate those elements into your own brand. From there, you can develop a brand strategy that reflects your unique style and personality.
So, instead of binge-watching Netflix binge-watch your favorite brands!  Look at what makes them successful and figure out how you can apply those same principles to your own brand. Who knows, you might just stumble upon the secret sauce that makes your brand sizzle.
Ask the Team
This one's fun, and can be a great way to cement your brand if you're still struggling to determine what direction you'd like to take your brand in.

Bring your team together for a fun and collaborative brand storytelling workshop. Use group exercises, storytelling techniques, and other creative methods to identify your company's core values, mission, and unique selling proposition. This can help you align your team around a shared vision for your brand and ensure that everyone is on the same page when it comes to brand storytelling.
Finding Your Perfect Client
So you've looked to other brands for inspiration and you're ready to start building your own brand. But hold up cowboy, you're not done yet! The next step in discovering your brand voice is to conduct market research and build your audience avatar.
Conducting market research and building your audience avatar are two sides of the same coin. First, you have to know your audience. You should know their demographics, behaviors, and preferences and then we take it a step further as we build your audience's avatar. 
This is like creating a fictional character who represents your ideal customer. (If you've ever played the Sims, you'll have a lot of fun with this step!) You give your audience a name, age, interest, and characteristics. Everything from what kind of music they like to who they follow on Instagram. 
Basically, you create your perfect client and market to them. This will go a long way toward developing your brand's tone and ensuring that it is catering to your customer's interests. 
Embrace Your Inner Spy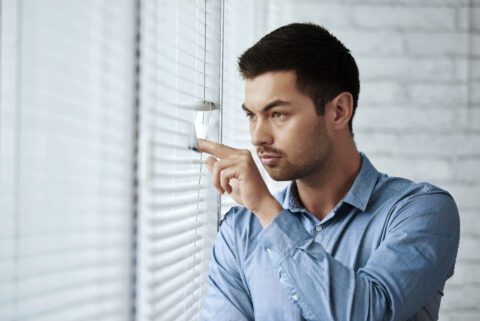 This is similar to step one, in that you're looking to other brands for examples and inspiration. However, now we're doing a little competitive analysis. What are your competitors doing? What is their messaging, visual identity, and customer experience?  What are you doing better and how can you set yourself apart from them?  Use this information to differentiate your brand and create a compelling brand story that resonates with your target audience.
Create a Brand Storytelling Guide
 You've analyzed other brands, conducted market research, and built your audience avatar. But don't pop the champagne just yet, because the next step in discovering your brand voice is creating a brand storytelling guide. And trust us, this is where the real magic happens!
By outlining your company's unique story, values, and personality, we can create a consistent and compelling brand voice that resonates with your audience. This is where you sit down and craft a narrative that captures your audience's attention and inspires them to take action.
A brand storytelling guide can include everything from your brand's mission statement to your visual identity to your messaging framework. By following this guide, you can ensure that all of your communications are consistent and on-brand.
When in doubt, do a brand audit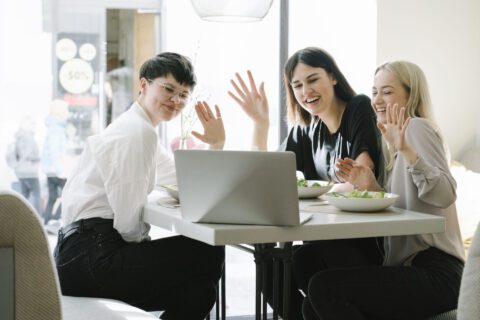 Even once you feel you've got your brand down on lock, it's important as your company continues to grow and develop to ensure that your messaging is consistent and that your brand's tone hasn't changed or developed. 
A brand audit is a comprehensive evaluation of your current brand, including your messaging, visual identity, and customer experience. Use this audit to identify gaps and areas for improvement in your brand strategy. This can help you refine your brand story and ensure that it resonates with your target audience.
Now, you may be thinking – wow, this is a lot. And it can be. If you're feeling overwhelmed by the whole process, especially the thought of a brand audit, it might be a good idea to ask for some help. We recommend reaching out to a fun, sassy, and sweet team of marketing professionals who have TONS of experience helping companies like yours discover their brand voice. 
Get Help Discovering Your Brand Voice!
SizzleForce Marketing is a team of savvy and sizzlin' creators, strategists, and go-getters who have decades of experience under our belts! And the proof is in the pudding! Check out how we've helped these companies successfully implement marketing strategies and got STELLAR RESULTS!