You already know that your website is a critical part of your overall marketing strategy. Finding the best website builder for your small business is the foundation for many of your other marketing efforts, from email campaigns to social media strategies and even direct mail. 
With so many platforms out there, it can be challenging to know which tools to use, especially since many popular website builders do many of the same things and many of the better and more advanced features are only available with premium plans. We have done the sleuthing to sort out the best of the bunch.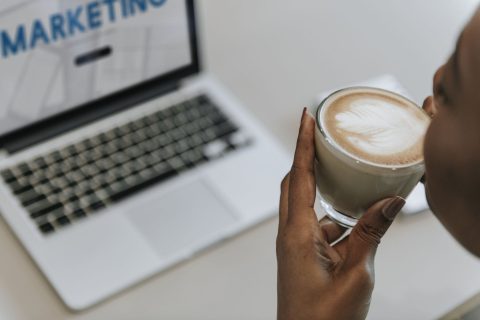 Best Website Builders for Small Businesses
(Including One Free Platform!)
WordPress
Where it Shines: Versatility and customization
The Basics: In the internet's popularity contest, one website builder reigns. That website builder is WordPress. They aren't shy about it either. Their homepage boasts that over 39% of the internet is built using WordPress. (Our site–the one you're on right now–is part of that 39%.) 
WordPress isn't all talk, though. First of all, it is an open-source platform, which means anyone can modify it to suit their own specific functionality. What does this mean for you? Is WordPress the best website builder for your small business? 
Keep in mind: 
Because of its open-source nature, WordPress is extremely versatile and offers a wide range of features. You can use it to create anything from e-commerce storefronts to membership sites and everything in-between. It also means it can be a bit more difficult for beginners, especially if you want to do the fancy stuff. 

WordPress is affordable in its most basic form. But you might end up seeing your subscription costs go up and up and up with the more bells and whistles you add. Since WordPress is so flexible, there are tons of excellent plug-ins and other website tools you can use, including SEO tools such as Yoast. The best ones aren't free, and most will have at least some level of a learning curve. Still, the diverse array of powerful tools and plug-ins are a major reason people view WordPress as the

best website builder for small businesses. 

WordPress doesn't include hosting, so you will likely have to find another source for that. One provider they recommend is Bluehost, but we have our own favorites. Leave a comment if you want to know who hosts our sites.
The
Best E-commerce Website Builder for Small Business
: Shopify
Where it Shines: E-commerce. 
The Basics: The name says it all. Shopify is considered the go-to for online stores, and its entire design centers around selling products. It is relatively easy to use compared to other website builders, so you don't need a ton of technical expertise to get up and running. But what exactly does Shopify do to help you sell online that sets it apart from other website providers? 
Keep in mind: 
Shopify places a high emphasis on product listings and catalogs, as well as credit card payment provider and shipping integrations. 

You can connect your Shopify page to Amazon Professional Seller. 

Pinterest plug-ins make it easier to link your Shopify website to shoppable pins. And let's face it, Pinterest is a potent sales tool for any small business. Just check out these stats. 

Security is of extra importance when dealing with eCommerce stores, and Shopify knows this. Their security integrations were made with your customers' sensitive personal and financial data at the top of mind. 

Marketing your product is a huge part of selling it, and Shopify includes some pretty powerful features, such as SEO and analytics tools if you are interested in exploring them. 
Squarespace
Where it Shines: Easy-to-use Templates
The Basics: Of all of the tools on this list, Squarespace is one of the easiest to use. You can get up-and-running with an online presence very quickly using its drag-and-drop builder. Its beautiful templates are very structured, of the "fill in the blank" variety. If you know how to upload a photo or type in a text box, you can pretty much use Squarespace. 
Keep in mind: 
Squarespace is sort of a one-stop-shop, from built-in security to SEO, to email marketing, to even E-commerce (all to varying degrees). This can save you a lot of headaches. 

Squarespace is very templated. For many people, this is ideal because it prevents making mistakes. If, however, you don't want to work in graphic and text blocks and pre-designed galleries, Squarespace might not be the best fit. You might want to choose a website builder that offers more flexibility. 

It has limited functionality and customization. If you want to do all sorts of graphic acrobatic acts and fancy back-end programming, Squarespace might not be the best fit for you. 
Wix
Where it Shines: Freeform, customizable templates
The Basics: 
Wix is another all-in-one website builder, similar to Squarespace. It functions like a blank canvas that you drag-and-drop various elements to. But is it the best ecommerce website builder for your small business? 
Keep in mind: 
Wix's freeform functionality for building your actual website can be both a blessing in a curse. Because the Wix templates are more customizable, they can also be easier to mess up. Luckily, you can use its built-in backup features to ensure your website doesn't end up looking like a complete catastrophe should you make one too many missteps. 

The Wix App Market offers a lot of additional features and functionalities you can integrate into your website. Need ideas? Check out this list of tools every website needs. 

If you aren't sure about Wix, you can use their free version and upgrade to a Premium version when you are ready. Make sure you choose a template that you love upfront because transferring to a new template can be a bit tricky. In fact, that is one of many customer's main complaints.  

Speaking of transferring, if you want to move your website to another platform altogether at some point in the future, Wix is probably not the best choice. In other words, if you choose Wix, consider it practically a marriage proposal. Divorce will be messy. 
Best Free Website Builder for Small Business
: Google Sites
Where it Shines: A reliable (and FREE!) website builder
The Basics: 
If you are on a tight budget, you might be looking for the cheapest website builders. Well, what about a FREE website builder? Google Sites might just be exactly what you were looking for. You can use it to create beautiful sites that convert well on mobile devices. So what's not to like, anyway? 
Keep in mind: 
If you want to create a more complex webpage, Google Sites might not be the best choice. It doesn't offer fancy bells and whistles suited for superior SEO or eCommerce, for example. 
ClickFunnels
Where it Shines: Creating sales funnel pages to convert
The Basics: ClickFunnels is aptly named because that is precisely what this website builder intends to do. ClickFunnel guides your next lead through a series of events until they become a paying customer. The whole system is mechanized to sell; it's almost like the psychology of sales strategy combined with a website builder. 
Keep in Mind:
If you are juggling a lot of marketing balls, ClickFunnels might be the

best website builder for your small business.

Their various templates and sales funnel flows accommodate multiple objectives, from affiliate marketing to "members only" areas to straight-up product sales. 

You can perform some powerful analytics on your sales process with this site. It shows you exactly where your marketing system is breaking down and where it is working well. 

ClickFunnels is a proprietary software, so you won't be able to customize it very much. What they give you to work with is what you get. 

ClickFunnels has no blogging functionality, which can hit you hard when it comes to SEO and other visibility boosts.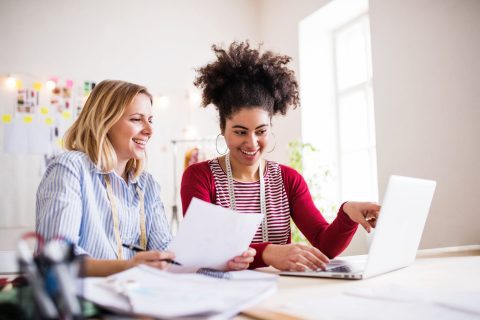 Kajabi 
Where it Shines: Creating e-courses and online communities
Kajabi has become a powerful tool for instructors and other providers who want to create online courses and membership websites. It is best known for its training portals and ability to add images, downloadable content, and stream content with ease. 
Keep in Mind: 
Kajabi is a user-friendly tool that includes a variety of templates to get you started. 

The platform isn't optimized for selling physical products. It's optimized for selling online courses. 

If your product is subscription-based, Kajabi's functionality supports that, from setting up one-time purchases to long-term, recurring subscribers. 

We've tried to avoid mentioning prices, so far, since they constantly change. But you can't even Google Kajabi without seeing for yourself. Kajabi is considered one of the pricier website builders out there. 
That's it! That's our two cents on the best website builders for small businesses. Keep in mind; that this list is just a jumping-off point. It is in no way meant to be comprehensive.  Website builders frequently change their features and pricing, which makes the internet circus even crazier. But with this rundown, you're way ahead of the game.  
If you find yourself overwhelmed by building your website, you're not alone. SizzleForce Marketing can help you out! Schedule a call today to start a conversation about how we can make sure your website looks good, sounds good, and that your SEO strategy is on point! You're just one click away from your free 30-minute consultation. Schedule a call now!