There are thousands of website tools and plug-ins available for you to use. Learning more about them can be fun—or exhausting. Many website builders have their own custom integrations and don't play nice with tools made by 3rd party providers. Open source platforms like WordPress, on the other hand, have a mind-boggling array of options for you to choose from. 
It's a lot to unravel, and it can leave you feeling dizzy. 
There is no one-size-fits-all approach when it comes to picking and choosing from all of these website tools. That said, there are a few types of tools you shouldn't leave out of your strategy. If your website provider doesn't already provide them, you should consider finding a way to add them. 
From creating Million Dollar Headlines to boosting your email marketing, here are our top picks for must-have website tools.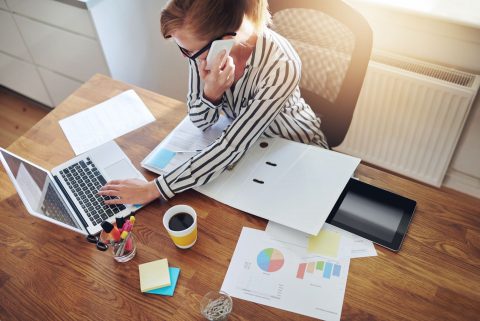 Build a Homepage that Google Loves
Search Engine Optimization is a huge part of generating traffic for your website. Without it, your webpage might languish in a deep, dark corner of the Internet, a fate we want no business to suffer. 
Harnessing the power of SEO often takes specialized, textbook-level technical knowledge. Most people don't have the bandwidth to learn all of its ins and outs, much less keep up on the latest algorithm changes. Luckily, there are website SEO tools you can use to simplify the process. A few website optimization tools we recommend include: 
If you use WordPress, this tool not only assesses your content for SEO but teaches you a thing or two about how to do it effectively. 
Website builders like Squarespace and Wix don't integrate with popular website SEO tools like Yoast. In these cases, we recommend using a 3rd party tool like UberSuggest. It is reasonably priced and enables you to do keyword research easily using its easy-to-understand interface.
Plug-In SEO is designed for eCommerce specific applications. You can use it to make bulk edits or even make your product pages more easy-to-read for Google. 
Google loves well-written content. Make sure your headlines appeal not only to the Google-bots but to actual humans with this cheatsheet. 
Don't forget ADA Compliance
Depending on your business's size and type, your website might be required to comply with the Americans with Disabilities Act. This could include things like making sure your images have descriptions or videos that include text transcripts. If you aren't sure about the specifics of how to comply, try a website tool that helps automate the process. 
AccessibE uses AI technology to convert your website into one that is ADA compliant (without having to do it manually). 
Use
Website Tools
to Integrate Email Marketing
One of the most valuable assets any business has is its email marketing list. After all, social media algorithms may change, platforms might increase their prices, but your subscriber list is yours to keep. It is crucial to make sure you generate leads, manage lists, and execute your email marketing with easy tools.
A few email marketing website tools we like include: 
Sumo (WordPress, Shopify)
Sumo offers hundreds of ways to use pop-ups to capture email leads. If you are not using WordPress, make sure you check specific compatibility instructions before you begin. If you are on Squarespace or Wix, they offer their own pop-ups custom builder, so you can try experimenting with those as well. 
One caveat here is that pop-ups can sometimes hurt your SEO. Make sure you use them strategically. 
Choosing the email marketing platform that works best for you can feel a little like online dating. Each email provider offers their own unique set of features and functionalities, and it can be hard to know if they will work for you until you take them on an actual date. Some email services work better for small businesses, others have so many bells and whistles (and a price tag to match) that they might be better suited for larger businesses with high volumes of sales. 
The ones we have listed here are just a few of the many popular email marketing tools available to you. Do your research to make sure you have a solid idea of any email service's offerings before you commit to a long-term subscription. 
Don't forget, it is worth looking into the built-in email marketing capabilities of your webpage builder as well. Depending on the complexity of your needs, they might do the job just fine.
Build a Website that Considers Your Audience Behavior
Knowing how users interact with your website can be a huge help in refining your marketing process. It can inform your other advertising efforts, and even help you refine your homepage down to the smallest details such as how to label a button. (Note: If you choose to utilize these tools, you will want to make sure your privacy and security settings and statements are up to snuff. This includes GDPR considerations.) 
A few website analysis tools to try out include: 
HotJar creates a visual snapshot of how users are interacting with your webpage. It is like a website optimization tool version of the classic hot and cold game, with bright red spots indicating certain links and buttons that attracted clicks. Cold areas, on the other hand, show you website spots that aren't converting well.
Google Analytics offers a treasure trove of data and insight into your website traffic. You can see which keywords users typed into Google to find you, how long they stayed on your site, and much more. 
Security
You wouldn't leave your brick and mortar shop unsecured. You shouldn't leave your website unsecured either. While many website platforms already have powerful built-in security features, it never hurts to explore your options for added security. Using a supplementary security website tool can keep sensitive data as safe as possible. 
The Malcare plug-in is fully automated to protect your WordPress site from viruses and malware. It also boasts a powerful firewall. And because it uses its own server to perform all these security checks, it won't slow down your site and hurt your S.E.O.Malcare is only available on WordPress. The good news is, other "all-in-one" platforms (i.e. Shopify, Squarespace, ClickFunnels, etc.) have built-in security features.
Simplify Your E-commerce Efforts
While Shopify is the go-to for eCommerce websites, that doesn't mean other webpage builders can't integrate strong eCommerce components. Wix and Squarespace offer their own proprietary website tools, for example. Here are a few other eCommerce plug-ins you should check out: 
Use Woocommerce to create storefronts, product blocks, manage bookings, and even configure shipping for your WordPress page. 
If you own an Etsy shop, you can use the Etsy Store app to display that shop on your webpage. You can even customize its look and feel and accept credit card or Paypal payments.  
Stay Connected with Social Media
Your overall marketing strategy will be much easier (and more effective) if your webpage and your social media channels play well together. Consider this: on average, your web page will have a low conversion rate (a dismal 2.9% on average for eCommerce). Use social media to make sure your readers stay connected with you long after they click away from your website. 
There are many, many social media applications to help you boost your social media marketing efforts. Here are a few worth looking into: 
AddtoAny makes it easier for your readers to share your social media content. You can also create trackable URLs, integrate various features with Google Analytics, and display share counts.  
If that wasn't enough to love, it takes less of a toll on your website's load speed. Many social media plug-ins tend to slow your website down, and that's never a good thing. 
These are not technically website tools per se, but we couldn't leave them off the list. Keeping a regular social media posting schedule will help you build your brand voice and authority. All of these apps help you manage your posts and maintain momentum. Depending on your webpage provider, you may be able to integrate them directly with your site or you might be able to use a 3rd party application to help push notifications and messages between platforms. 
A/B Testing
Your efforts to create a highly effective webpage might feel like a neverending internet science experiment. It can be difficult to tell which headlines are effective and if your call-to-action is, well, resulting in any action. 
A/B testing plug-ins can be your best friend when it comes to narrowing all of that down. You can tweak specific wording on your headline and even use it to discover if  "Buy Now!" or "Shop Now!" is a better Call-to-Action (and you might not believe it, but the smallest details make a huge difference). 
A few tools to try include:
Google Optimize is Google's split-testing tool. It plugs into your website and lets you test using various methods, including A/B testing. Because it integrates Google Analytics data, there's a lot to glean from the information it offers.  
If you have a specific marketing campaign you want to create a Landing Page for, LeadPages can help you optimize it for conversion. Use it to quickly create beautiful templates that you can A/B test without hardly breaking a sweat. It's a great tool to quickly get an idea of which marketing approach will work best for you. 
That's it! That's our round-up of the must-have website tools that should be incorporated to optimize any website for the greatest success! While this list is by no means exhaustive, it should get you off to a solid start.  
Sometimes it can feel like there are 1,000 different marketing techniques and strategies out there! So how can you determine which one is right for your business? Luckily for you, we've developed a quiz that does just that! Take our quiz to identify the smartest steps you can take right now to get your company to the next level.