Do you remember in 2010 when Taylor Swift took to a stage and sang the song "Mean" as a clap back to her critics? Oh, how far we've come. With a robust fan base, Taylor has managed to reshape the meaning of Friday the 13th, even causing the release of The Exorcist to be delayed for the "Eras Tour" film. That's right, Taylor Swift, as well as increasing NFL interest by getting 35,000 young adults to register to vote, has now, through sheer success alone, pushed the film industry to delay the release of a major horror film. 
No one wants to compete with TayTay. And can you blame them?
Not everyone is a fan of her music, but as we look at the numbers, it quickly becomes apparent that regardless of how you feel about her music, she's got some killer marketing strategies and tactics. 
Over 3.5 million people registered for the pre-sale of Swift's "Eras" tour

Out of 2,204 US adults polled by Morning Consult, 53% of those identified as Taylor Swift fans

The film dropping today will rake around $100 million this weekend.
There's no denying it. Taylor Swift is a phenomenon that rivals the 60s Beatlemania (whether you like her music or not). The question is, what did Taylor do so right? So, with that in mind, we're sharing what we've learned about Taylor Swift's Marketing Tactics and how you can utilize them to grow your business. 
It's a Love Story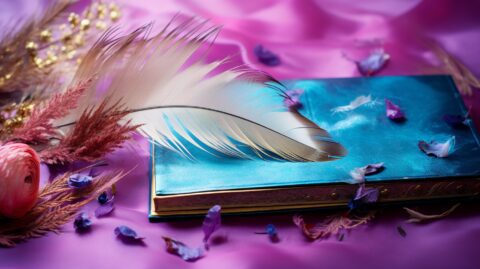 Storytelling is the most powerful tool in a marketer's arsenal. We've written about this at length in the past. Our ancestors knew and understood this well – it's why some of our most ancient stories have lessons and parables attached – to help the information stay in your mind. For example, who hasn't heard the story of the boy who cried wolf? The takeaway here is not to make a mountain out of a molehill.
There's a joke that the takeaway from a lot of Taylor Swift's music is "Don't break up with Taylor Swift." Still, the fact that even non-fans are intimately aware of her love life showcases how powerful her storytelling ability is. 
If there is any marketing strategy that every business can benefit from embracing, it's this one. Figure out your brand story and include it in any content marketing you can, from blogs to email campaigns. With a powerful story, Taylor Swift is living proof that you can elevate your brand to new heights.
But what story has she been telling?
The POWER of a good Rebrand.
"Once upon a time, a young girl with "Teardrops on [Her] Guitar" dreamed of a "Love Story" beyond her small town. Whispering, "You Belong with Me," her voice soon reached hearts far and wide. Though she faced "Mean" spirits and "Bad Blood," she shook off the darkness, and her "Style" and "Reputation" resilient.
Unexpectedly, she retreated to a "Cabin in the Woods," weaving tales of "Folklore" and "Evermore" under a "Midnight" sky. These weren't just hits; they were keys to deeper realms of her kingdom. And so, the girl from the bleachers became a queen, her crown adorned with wisdom, resilience, and love."
Taylor Swift's story has shifted and grown with its audience. It started as a simple "Girl Next Door" painting and then evolved to one of power and resilience in the face of adversity before more recently swinging into introspection. That's TWO significant shifts in her musical and professional direction that play directly into her narrative AND have added to her stardom. 
As a business, there will be times when you have to shift direction to survive. It's a natural part of growth. Society, the zeitgeist, the economy – these are all things that will cause your brand to need to shift to keep up with new generations of audiences. You may even need to make changes to your products or services.  
Be bold, adapt, and evolve. Whether updating your products, entering new markets, or even a complete rebrand, be willing to take calculated risks to stay ahead of the curve.
Authenticity and Engagement: Bring the Realness
Consumers are CONSTANTLY bombarded with advertisements and marketing gimmicks. Many potential customers retreat to social media, so being affronted with too much marketing can leave your audience feeling frustrated and even drained. But Taylor Swift has figured out the workaround on all her social media platforms, from FaceBook to X to Instagram.
She shares personal experiences, interacts directly with fans, and isn't afraid to show vulnerability. This authenticity creates a solid emotional connection with her audience, turning them into advocates for her brand (and yes, making it easy to convince them to do things like register to vote; we keep going back to this because it's genuinely WILD the impact Taylor has had.)
The point is that this kind of authenticity can't be faked. Be as genuine and transparent about your business practices and customer interactions as possible. This will build trust and can even create a community around your brand.
Leverage Your Community
It's one thing to know and grow your audience; it's another thing altogether to leverage them. Swift doesn't just have fans; she has a community of "Swifties" who are deeply invested in her brand. She leverages this by involving them in her narrative, whether through Easter eggs, exclusive releases, or direct engagement. 
One specific example of how she did this was at the 2021 Brit Awards. Swift wore long hair with bangs and red lipstick, her signature look in 2012 when the original Red album came out. She also posted Instagram photos with filters reminiscent of the album art. In June, she tweeted four red heart emojis, which fans later realized was a hint that Red would be her next re-recorded album.
If this sounds silly, that's fair – you're probably not Swift's target audience. Swift knows that these little hints drive up sales and excite her fans. Your community is your most valuable asset. Engage with them in their favorite way, involve them in your story, and they will become your most effective marketers.
Is Your Business Ready To Explode Into Superstardom?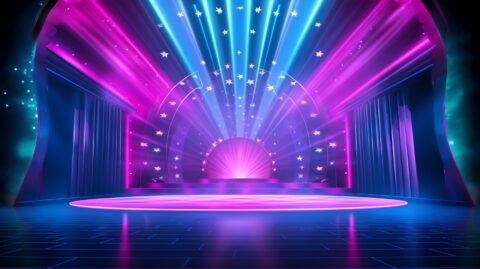 Even after digging into her music, storytelling, rebranding, and relationship with her fans, we feel we've barely scratched the surface of Taylor Swift's marketing tactics. The fact of the matter is as well as a powerful brand, Taylor has an incredible marketing team supporting her. And if there's one thing we know for sure – the sky's the limit when you've got a strong team and a solid marketing plan in your pocket. 
But let's be honest…it's not easy to thrust your business into the limelight. That's where we come in. Whether you're looking to generate leads, increase engagement, or master marketing tools, call us. We're your gals!