Welcome to the Marketing Minute, a carefully curated rundown of our favorite things sizzle-worthy in marketing news.  Check out the marketing trends and headlines that made our heads turn this past month…
In this edition: 
The brutal truth about 10,000 steps a day

Behind-the-scenes podcasts indulge in some intense TV nostalgia

Don't make puppies sad

A marketing campaign that hates on marketers 
The Truth about 10,000 Steps a Day
We've all heard the hype about walking 10,000 steps a day.
But where have we heard it?
Care to take some guesses?
Is it recommended by medical professionals, like The Mayo Clinic?
Nope.
It's a marketing ploy started by FitBit?
Good guess! But no.
Apple?
Another great guess, but still no dice.
It actually came from a marketing campaign nearly 60 years ago!
Before the 1964 Olympic Games in Japan, there was a lot of hype around fitness. Jumping on the craze and buzz, a Japanese company called Yamasa designed the world's first wearable step-counter and called it the manpo-kei, which translates to "10,000 step meter".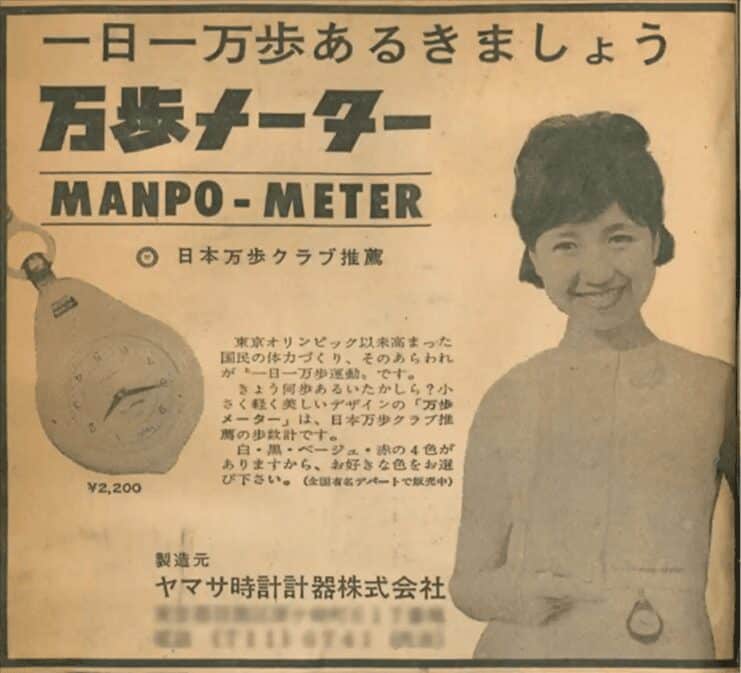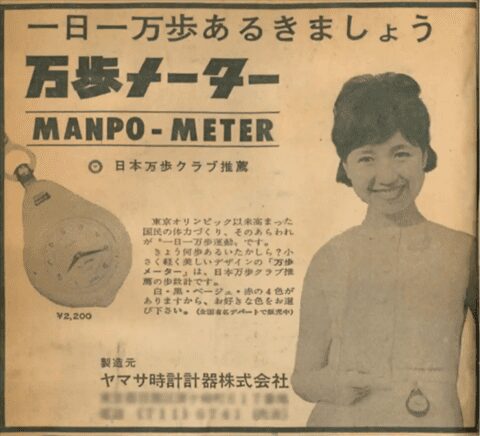 But why 10,000 steps? 
Some believe it's because the Japanese character for 10,000 looks like a walking man: 万
But others believe it's just because it was a simple number to remember that didn't have any real scientific data at the time to back it up. And it stuck and still persists amongst the fitness crowd.
Whatever the reason, it has remained a firm goal for daily physical activity for nearly 60 years and is still wildly popular today.
The takeaway: While we don't advocate making health claims without sound scientific data, numbers can be a great way to market your product, especially if they are simple, and easy to remember.
Embracing Nostalgia In Marketing
There's a growing trend recently in the podcast industry – TV show rewatch podcasts. 
From The Office to Laguna Beach to Boy Meets World and everything in between, this genre of podcast started to take off in 2020 during the pandemic, and it doesn't seem to be slowing down any time soon. And it has our team talking about *why* it's become so popular, and what it means for marketing in 2023 and beyond.
Here's what we think is happening: the marketing industry is finally catching up with millennials. 
For years, the majority of companies have focused their marketing efforts on targeting Gen X and Boomers. But the youngest millennials are 26, and the oldest of this generation have entered their 40's! They have money to spend, and they're not afraid to spend it. Major podcast networks like iHeart and Dear Media are tapping into this audience by tapping into millennial nostalgia – creating podcasts around the TV shows, trends, and celebrities millennials followed in the 90s and early 00s. And as your resident marketing team made up of mostly millennials, we're loving this shift.
Takeaways: Nostalgia sells. Period. Regardless of the age of your audience, tap into the things that bring them joy. Take them back to a simpler time and remind them that they don't have to completely leave those simple times behind.
Pro Marketing Tip: Don't Make Puppies Sad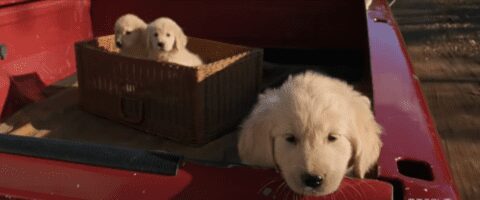 During the 2015 Superbowl, GoDaddy released an ad that was so controversial that it was actually pulled from the air. Now, you can probably think of one or two controversial campaigns that feature any number of uncomfortable or controversial actions or subjects. What did the GoDaddy commercial do?
Well…it told a joke.
The video features a puppy who gets separated from his "family" and tries to find his way home. We're shown a montage of the puppy struggling over railroad tracks and stumbling down the road while sad and dramatic music plays. When he gets back to the barn the owner picks him up and says "Thanks goodness you're home! Cause I just sold you on this website I made with GoDaddy!"
Our Takeaway: Comedy and shock-value are a gamble every time. This was not the first time a campaign was trying to funny and flopped, and it won't last. Knowing your audience is always important. But also…
Maybe just don't pull on your audience's heartstrings by making them fall in love with a golden retrevier and then heartlessly throw him in the back of a van to be sold? 
Hey, marketers can take a joke. 
Ok, ok. We get it. Marketers are sometimes categorized in the same bunch as lawyers or used car salesmen. And between Burger King's "Women belong in the kitchen" misstep and Gap's terrible logo redesign, we get it. It is no wonder that the teeming masses are rebelling. 
What's a brand to do when any sales pitch is immediately pawned off as manipulative, cheesy, or–well–you fill in the blanks. 
Well, Liquid Death seems to know the answer. You might have heard of the novelty water company that has taken water and packaged it in cans that make you feel super cool while you are drinking them. Way cooler than if you are drinking from a plain old Dasani bottle. 
And the simplicity of the packaging move is mind-boggling–the company is now valued at over $700 million dollars. 
How did they do it? Not with commercials invoking the tried and true cliches:  purified water, delicious water, and splashy swaths of blue–the stuff desert oasis are made of. 
Instead, they make fun of the whole marketing jam. Their content? They don't place it on their website with some tried and true marketing go-to like "Learn More." Nope. 
See for yourself: 
Kind of makes you want to watch it doesn't it? 
And if insulting their own content isn't enough–their manifesto says it all: 
We're just a funny water company who hates corporate marketing as much as you do.
The Takeaway: Sometimes, when you stop trying so hard, people just like you better. Hard truths and brutal honesty go a long way.
A dose of pun.
Verizon is getting the attention of specific audiences with their new commercial featuring Julian Edelman (NFL wide receiver). They brilliantly highlight 2 things he hates dropping the most: calls and balls. 
Have these marketing campaigns inspired you to ramp up your own marketing game? If you are not sure where to start or where to put your energy when it comes to marketing, this free quiz can help.