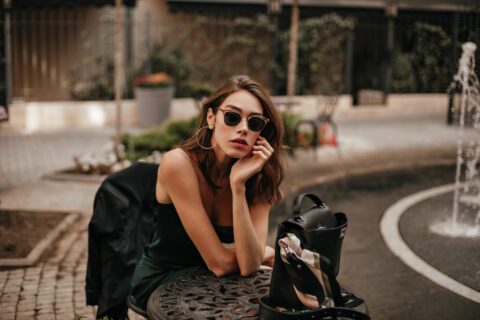 Everyone wants nice things, right? 
There are thousands of songs, YouTube videos, and blog posts just about the concept of having nice things. There's even a whole culture in hip-hop built around posing for pictures with cash while dripping with precious metals.
But why bother? … you might be thinking. Leave luxury branding to the Chanels and Aston Martins of the world. The rest of us don't have the time, the budget, or the energy. 
But hold up…
We have a theory – stay with us here:
Ever since the eruption of social media into the world, people have been sharing pieces of their lives with friends, family, and even strangers. Some people even go as far as to lie about their lifestyles (pssst… have you checked out our blog on Anna Delvey, yet?). This need to be seen, and show off is something that hip-hop artists and luxury brands figured out how to tap into years ago:
People want to feel special.
So with that in mind, we have a question for you: 
What are you doing to make your customers feel special?
Defining Luxury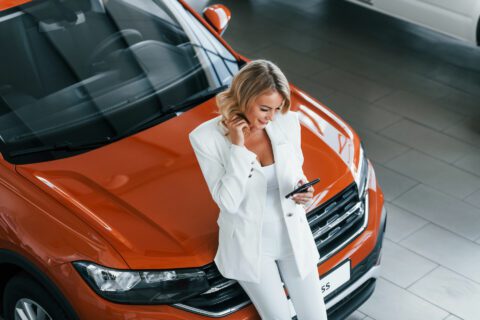 Making the customer feel special isn't just good business sense: it's a great way to define your brand. The definition of luxury is changing: as technology and services develop, things that were once luxuries become everyday commodities. Remember when people used to go gaga over car phones? 
But now we've got cell phones that we can Bluetooth to our car, watches that monitor our heart rate, and subscription services that allow us to watch just about anything, anytime. 
So how do we define luxury now? Well, we asked the team and got some interesting answers about what they do when they're looking for a taste of luxury:
"Having the time to sit in a comfortable bar and enjoy the complex flavors of an expensive cocktail."

"Getting some personal TLC time in: like massages and mani-pedis. I have a ton of tools for doing manicures myself at home, but it just feels better when someone else does it."

"Once a month I like to take the time to get a high-end haircut; including a warm towel draped over my face and a massage."

"

Having a weekend to myself would be so nice. I could take the time to go to lush and pick out some things to just pamper myself."

"

For me, luxury is any purchase that is exclusively for me. I have a Disney pass that is my present to myself every year."
Now, with this research, the team of elite scientists (ahem…writers) at SizzleForce Marketing has distilled these answers into the secret ingredients that make up a truly luxurious experience for customers.
Clean Presentation
This is easily the first thing we think of when we think about luxury. We think about bold, clean designs, and high-quality products. It's the classic red bottom of a Louis Vuitton pump, or the gleaming metal body of a Rolex watch. On another level: it is the design elements that allow mid-range brands such as Coach to make their customers feel as though they're getting something truly special. 
But it's not just the product itself where the design should come into play. Our team member who described luxury as going out for an expensive cocktail was imagining an experience.  There are so many examples of how a presentation can give you a leg-up on your competition and make your luxury brand stand out. For retail shops: ensuring that everything from the sign on the door to the way employees are dressed fits within the tone of luxury you're trying to create is essential. For websites: your designs should be clean, simple, and bold.
It can also come in little touches, such as the packaging of the product itself. A thank you note, printed on good card stock and embellished with gold-colored lettering can go a long way. At the end of the day: your client may not remember exactly how much they spent on your product but they will remember the little touches that made their purchase feel special. 
Personalization:
Exclusively for the individual
What do cocktails, mani-pedi's, a Disney pass, a haircut, and going out to Lush have in common?  If your answer was "not much", you're not wrong. Each answer was catered to the specific needs of the person who asked. One man's trash is another man's treasure, as it were.
But that's why personalization is an incredible tool that isn't going away anytime soon. Personalized experiences are the new normal. Personalizing your customer's experience ensures an intimate connection with them, and is a surefire way to make them feel special. 
Whether it's taking a quiz to come up with the exact formula you need for your shampoo, your Starbucks app catering to your in-app experience based on previous coffee orders, or ordering 20 entirely custom Oreo cookies (oh yeah, that's a thing), personalization is one of the best ways to ensure your customers feel seen.
Convenience and Communication
There is a theme that runs between those disconnected answers. It's a theme that was actually brought forward by futurist Jared Weiner. When consumers think about luxury, they're not just thinking about the expense and the experience. They're thinking about time. It's the most precious commodity we have and we as consumers are always trying to save time. We've proven time and time again that we'll spend more money to save time.
What does this look like when we're thinking about brand management?
Optimizing website performance

Establishing trust and requesting feedback

Ensuring brick and mortar experiences are enjoyable

Ensuring communication is direct and personal 
Case Study: The Austin Artisan
So what does it look like when clean presentation, personalization, convenience, and communication come together? We think one of the best examples of this is one of our clients, The Austin Artisan.  They are an Austin-based private catering and personal chef company specializing in creating unique menus for their clients. We think they excel at presenting themselves as a luxury brand. Here's why:
Presentation
From their website to the food itself: Michael Wards and the team at The Austin Artisan have successfully presented themselves as a company that excels at making their customers feel special. When their chefs are in charge at your event, you can expect white-glove service, crisp uniforms, and decadent dishes that are a feast for your eyes. 
All you have to do is check out their Instagram to see how they use the finest ingredients combined with food presentation to make their customers feel as though they are getting the very best. We're talking tarragon oil foam, custom wine pairings, and chocolate desserts that look like they could win on any Food Network challenge, just to name a few. 
Personalization
At The Austin Artisan, they offer custom menus to accommodate allergies, tastes, and nutritional profiles. Dishes can be modified to address anything from a peanut allergy to a distaste for spicy food. They ensure that you and your guests get a dining experience that they will enjoy. And this level of detail goes far beyond what companies like Hello Fresh or The Blue Apron can offer. It puts The Austin Artisan in an entirely different culinary class. 
Convenience
What's neat about The Austin Artisan is that they've tied together convenience with personalization. By simply going to their site, customers can fill out a form and begin discussing their catering and weekly meal service options and culinary preferences. It's a brilliant way to help ease the stress of event planners and busy families: they don't have to wonder what might show up on their plate because the menu was made for them. 
Are you presenting yourself as a luxury brand?
If the hero in your story is the customer and you are ensuring that they are getting a personalized, convenient and luxurious experience then chances are you have successfully marketed yourself as a luxury brand. But if your marketing strategy has holes, it may be that your message is getting lost. Luckily, we've developed this quiz to help you figure out how to improve your marketing strategy and grow your business.