We have a secret: like most people, we roll our eyes when a promotional email comes into our inbox. 
For many, getting a sales-y email is the most annoying part of their day. Some people even set up "dead-end" email addresses, where sales emails can be sent without "junking up" their inboxes. Overcoming this sense of dread people feel upon seeing an eCommerce site email in their inbox is one of the most difficult aspects of building email marketing campaigns.
But on the other hand, it's no secret that a good email marketing campaign is the key to a successful sale and one of the most powerful marketing tools we have. With the right email campaign, you get better conversion rates, develop a relationship with your customers, and strengthen your brand identity.
So how do we do it? How do we develop email marketing for eCommerce sites without annoying the heck out of people?
Luckily for you, we scoured the internet (as well as our inboxes) to bring you some of our favorite examples of great email marketing for eCommerce sites!
1. Start With a Welcome Series
If you've got a Costco membership, then you've probably received one of these:
A welcome email is essential to making a great impression on first-time subscribers and customers. They're also great at driving engagement. A good welcome email should:
Welcome the reader to the brand

Thank them for subscribing

Tell them what's coming in future emails

Provide further means to connect
For some businesses, a welcome email sequence featuring multiple emails may work just as well or better! In this case, the first email would thank the subscriber, welcome them to the brand and let them know to keep an eye out for future emails. The second would provide means of connecting with your brand and provide the "sales pitch" for your products and services.
A welcome campaign is essential to warming your leads.
2. A Good, Old-Fashioned Exclusive
An exclusive offer email may provide information about a special sale, new product, or service, and excite your customers at the prospect of getting something shiny and new.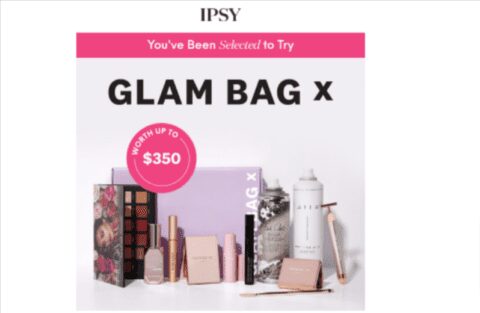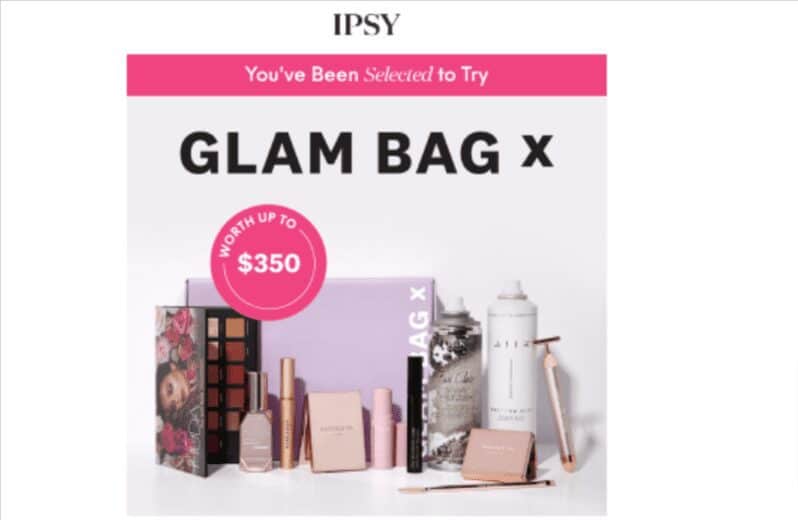 IPSY is a subscription box service dedicated to sending make-up products to the doors of people across Canada, The US, and Mexico. We could talk a lot about IPSY's excellent marketing (one of our team members is a recovering IPSY addict) but what we want to talk about today is their excellent email marketing.
IPSY is an expert at making every sale feel special and establishing a sense of urgency. We, for one, would love to get $350 worth of makeup and skin care products for only $30 a month. But then take a look at what these geniuses do…
Two call-to-action buttons that frame their 3-step plan. Both images in their email were clickable, meaning that if the client clicked anywhere on this email they'd be taken straight to their product page. 
Our IPSY addict team member revealed that if she gets one more email like this, her "I have too much makeup" resolve might crack. And that's coming from a sales-skeptical copywriter! 
3. Customer Loyalty Emails
This broader category of email campaigns is dedicated to encouraging, acknowledging, and rewarding repeat customers. These types of emails include thank you emails, exclusive offers, birthday greetings, and holiday sales.
Anthropologie has a great example of a birthday exclusive they sent to one of their loyal customers.
A great rule of thumb is to include the option for clients to provide their Birthday (amongst other personal information) while opting into emails and make it clear that they'll receive exclusive offers in exchange for this information.
This is a great way to reward and encourage customers for their continued loyalty to your brand and products.
4. Automate Your Abandoned Cart Emails 
An Abandoned Cart Sequence is one of your strongest tools when it comes to increasing conversions! It's also a great way to tell your customers to "finish what you started, cowards!" Ok, we admit it: that's not the best way to tell them that they've abandoned their cart. Here is what we suggest when setting up your Abandoned Cart Sequence.
Set up three to four emails. Through testing and research, you can determine the exact amount that works best for your customers.

Space out your emails. Automate them so an email goes out a few hours after they leave the site. The following messages can be sent over a series of days.

Offer a discount or sale on the second or third email.

Be sure to include an attention-grabbing headline that readers can't resist!
 That last step brings us to one of the most important factors you can incorporate into your email marketing for eCommerce! 
5. Remember the basics….
When digging through our emails, trying to find a great example of an eCommerce site's abandoned cart sequence…one of our team members found this beauty: 
"Your Cart Has Abandonment Issues"
The headline was from HotTopic regarding a franchise-themed necklace she was on the fence about. The headline pulled her in and made her click because, well, it's funny! 
This also goes back to the exclusive offer from Ipsy, which featured multiple call-to-actions and ample opportunities for "clicks." 
A well-designed email with a great headline and a great call to action is the key to great email marketing for eCommerce.
So, what do you think? 
If you're unsure or even overwhelmed by some of these examples, it's ok. You're not alone! That's why SizzleForce Marketing is here to help business owners like you improve your email marketing strategy and increase sales! 
Schedule a call with a marketing pro today – it's FREE!