As marketers, we are often asked, which is the best social media platform? 
This is almost as treacherous a question as asking someone who serves the better burger, In 'n Out or Whataburger. Or if Harry should have ended up with Hermione. Or which season of The Bachelor is best. 
Proceed. With. Caution. 
Here's the thing, though. It might sound like a cop-out, but the truth is, there is no "perfect social media platform" for every business. It just depends on where YOUR audience hangs out. 
That said, even if you know that your target customer is addicted to Instagram like puppies are addicted to string cheese, you might be wondering if it's even worth the effort in an ever-changing marketing world. Maybe you even saw the recent statement by the head of Instagram, Adam Mosseri, who said words that some probably greeted with joy and others shuddered to hear: 
Instagram is "no longer a photo-sharing app." 
So with all of the hullabaloo going on, you are probably wondering, is it worth it to dive into Instagram for your business? Here are a few Instagram pros and cons that still ring true. 
PROS OF INSTAGRAM IN 2021
Instagram is a Visual Platform 
Whether or not Instagram photos go the way of the dinosaurs (in favor of Instagram Reels and other video-based content) doesn't matter in one very important aspect: no matter which way you go, Instagram is still a VERY visual platform. And if your service or product is best communicated visually, Instagram is still one of the most important tools you can be using to connect with your fans. A beautiful, compelling image or video draws in and engages your audience. And the fact of the matter is, 65% of people are visual learners, so visual ads and content outperform text every time.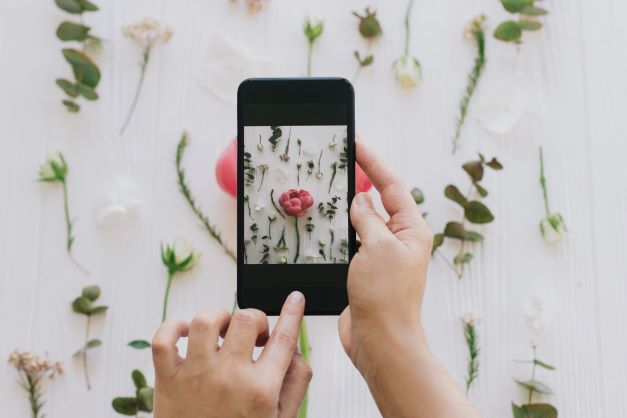 Integrates with Facebook
Instagram and Facebook are social media siblings owned by the same company. So in a way, if you decide to tackle Instagram, you can tackle Facebook a lot easier as well. While sending duplicate content to both platforms isn't ***necessarily*** recommended, it is much easier to do. If you haven't checked out Facebook Creator Studio, you should. It makes creating and scheduling posts for both platforms extremely easy. It's a free tool, so you have nothing to lose!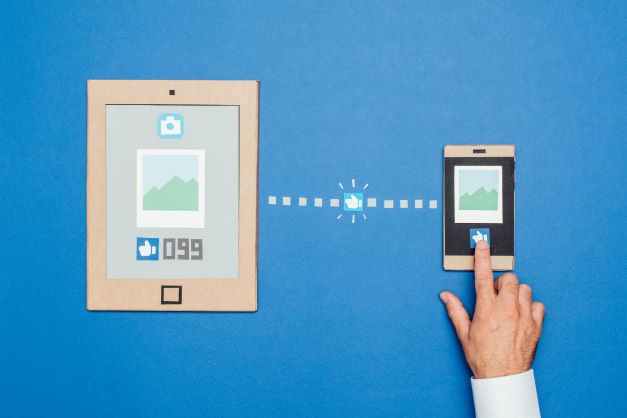 Hashtags Help Connect Ideas
I get a hashtag! You get a hashtag! Everybody gets a hashtag! You probably already know what a hashtag is. It is almost an essential part of culture now. But when it comes to social media, there is actual science behind it. That little pound symbol tells users AND algorithms when ideas are connected. And when you connect your brand to wider audiences, that gets eyeballs on your content. 
It's A Powerful Influencer Marketing Tool
Whether we like it or not, influencer marketing is here to stay. And as we recently talked about in our recent blog post on how to begin an influencer marketing campaign, it is something just about every brand should consider including in their marketing strategy. People want to buy products that have been vetted by people they trust. Even the most obscure product probably has somewhat of a cult following (and an influencer that pairs perfectly with that following). You just have to find them. Odds are, they have a presence on Instagram. 
Highly Engaged Users
You can create the most compelling content, but if nobody clicks or otherwise engages with it, what's the point? There isn't much of a point (that's the point!). Okay, enough talking about points… 
The thing is, you didn't spend hours meticulously crafting your copy for your post and editing your graphic for nothing, right? Luckily, when it comes to user engagement, Instagram is one of your best bets. It comes well ahead of the Facebook and Twitter packs. It DOES trail behind TikTok. 
But that's a blog for another day…. 
But before you go expecting the comments and likes to come pouring in, keep things in perspective. The average engagement rate for an Instagram post by a business account is 0.96%. In fun math terms, that means you should expect (and aim for) one engagement of SOME kind for every 100 followers your account has.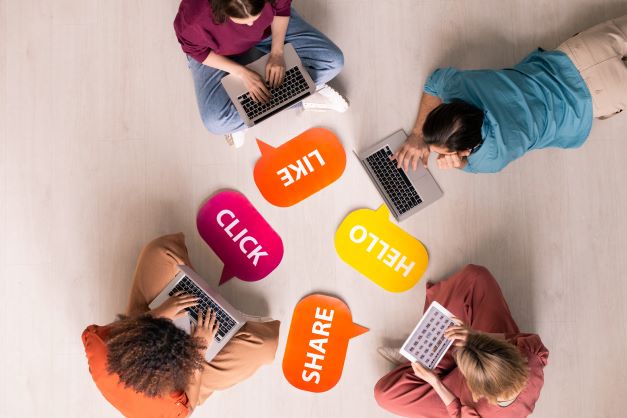 Target Audiences
Speaking of highly engaged users…
If you create great content that is engaging and in line with what your target audience wants to see, there is a good chance that the Instagram algorithms will reward you! Check out what that might mean for your target demographic by checking out what their other interests are. Check out the brands and influencers THEY follow to get ideas for the type of content they love. Use that to inform your own content. 
High conversion rates for purchases
Instagram is an excellent platform for e-commerce. Why? Because 50% of Instagram users report that they have visited a website and made a purchase after seeing it first on Instagram. 81% of people use Instagram to help research products and services. That's a pretty hefty number! 
There's another reason for e-commerce shops to love Instagram, though… 
You can sell products directly on the app
Thanks to Instagram's "shoppable posts" feature, users can go through the entire customer value journey, starting right on the app itself. If before Instagram was something marketers saw as an advertising avenue, now it has become a powerful e-commerce partner. If a potential buyer sees something they like, they can click on the product to learn more about it. If they want it enough, they can click right on through to your purchase page.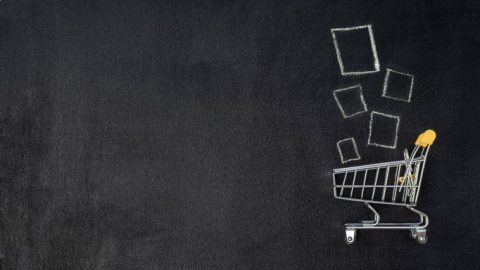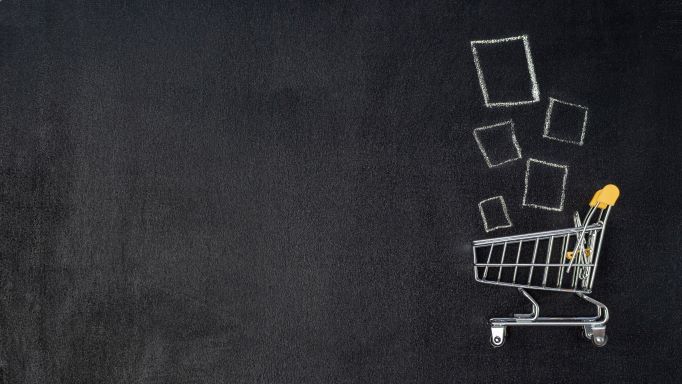 When Things Go Well, They Go VERY WELL
If your dream is to go big with something, Instagram might just be the place to put your bets. Just ask athletic wear brand Outdoor Voices (but there are a gazillion others that share a similar story). Entire businesses have been built on Instagram. Can you plan for a single post to go viral or gamble on it? No. But with persistence, you might just see it happen. 
CONS OF INSTAGRAM IN 2021
High competition 
A LOT is going on in the crazy Instagram world. Even if someone is following you, there's a lot of noise to filter through. 
And then there is advertising. Advertising has become all the rage on Instagram, and it shows no signs of stopping. While this means that something has to be working (there wouldn't be this massive spike if people weren't making money on Instagram ads), it also has a couple of downsides: 1: You will have to somehow stand out amidst all that clamoring for views and clicks, and 2) you should probably expect to pay more for any sort of advertising campaign that is worth its salt. 
In fact, Instagram has a higher Cost-Per-Click than Facebook.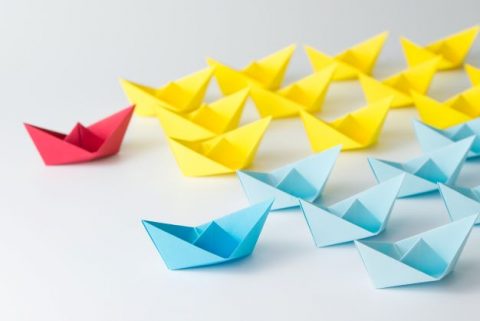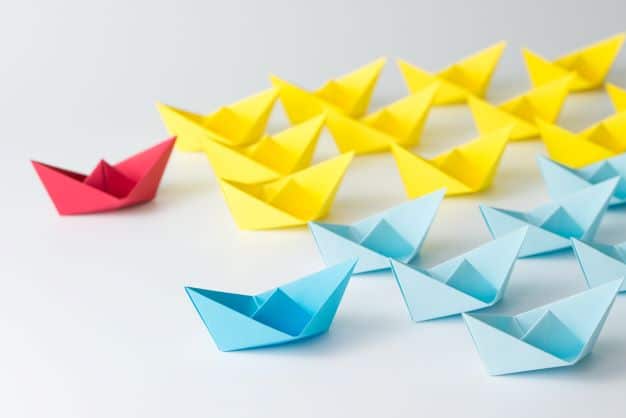 Copyright
Many users praise Instagram for its customizable privacy settings. Its copyright policy? Not so much. Some people cringe at the fact that Instagram reserves the right to reproduce, reuse, and redistribute any image that users upload onto their feed. Specifically, the terms of use (as of this writing) state: "We do not claim ownership of your content that you post on or through the Service and you are free to share your content with anyone else, wherever you want. However, we need certain legal permissions from you (known as a "license") to provide the Service. When you share, post, or upload content that is covered by intellectual property rights (like photos or videos) on or in connection with our Service, you hereby grant to us a non-exclusive, royalty-free, transferable, sub-licensable, worldwide license to host, use, distribute, modify, run, copy, publicly perform or display, translate, and create derivative works of your content (consistent with your privacy and application settings)." 
Note, though, that this license is terminated when you remove your content from the platform (or close your account). 
Instagram is time-consuming
There's writing the caption, taking the photo, coordinating with other posts, scheduling the post. Woof! No wonder Instagram influencers say that creating just a single post on Instagram can take from as few as a few minutes to complete to upwards of several days! 
There is one way around this: user-generated content can help generate positive buzz and take the content creation off of your plate at the same time. Win-win!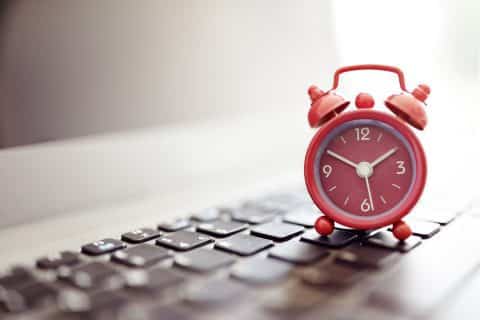 Links aren't allowed on posts (with two exceptions) 
It is pretty difficult to send traffic to your website on Instagram since the platform doesn't allow for links. You've got to convince people to visit your bio and THEN click on the link to your website. And we all know that the more steps people have to take to complete an action, the less likely they are to even bother! 
The only workaround to this is the "Swipe Up" feature on Instagram stories, but you have to have 10k followers for that privilege. Otherwise, you have to use Instagram ads to have a clickable link in your post. 
The Algorithm is All-Powerful
You can create the perfect piece of content, and post it at the perfect time. But the hard truth is, it might. Not. Matter. 
There are so many factors that go into whether or not Instagram will feed your post to the perfect viewer at the perfect time. Trying to predict it is about as easy and trying to predict what cryptocurrency will do next. You can do everything you can, but to a point, you have to surrender to the Instagram algorithm and not beat yourself up too much if your post falls flat. It isn't all your fault. Building an audience on Instagram is a marathon, not a race. 
So that's our two cents on Instagram pros and cons (in 2021, anyway)!
If you're struggling to determine how to improve your own marketing plan, and aren't sure where to start we can help you. Check out our quiz to determine how to improve your marketing plan! We'll get you started on your journey to growing your business with just 8 simple questions. It's totally free, so don't hesitate and take our quiz today!