Founded in 1999, The Wedding Shoppe already had a strong consumer following when they invited us to write copy for them. 
In 2018, we began writing email sequences for them and we're still at it! Thus far, our work has driven website traffic, ensured they remained highly visible, and nurtured relationships with thousands of brides throughout their wedding planning journey. 

CEO & Founder, Michelle McFarland, has also hired us to write multiple sequences for two additional major industry organizations that she runs.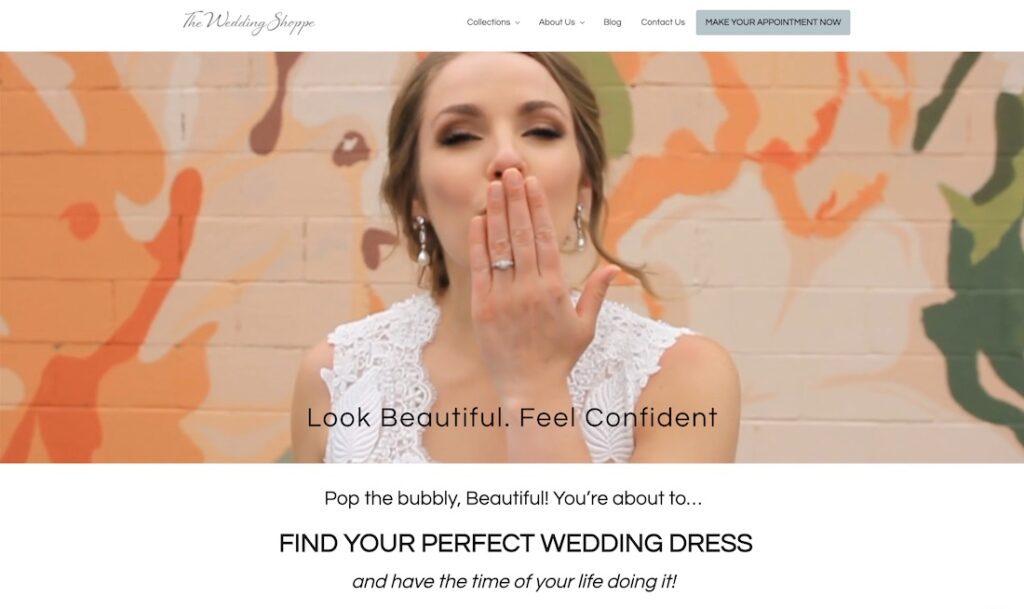 Sales grew by more than $1 million in one year
Website traffic increased by 38% year-over-year
More than doubled the industry average clickthrough rate
Strategic planning
Website content development
Text marketing campaigns
Email marketing campaigns
Here's what owner Michelle McFarland had to say about working with us: